2 tags
Squared Eye Notebook: Enter the Dragon: The Old... →
I'm doing it. No more playing around. I'm manning up. I'm doing the old man schedule. Maybe something I'd like to try out, I have been having a few early morning lately and I can definitely see the results of getting up and working only an hour earlier than usual. The Old Man Schedule basically gets you up at Sparrows Fart and sends you to bed 10pm. No more late night Xbox sessions, but...
2 tags
Fireworks Interview →
I have been a huge supporter of Adobe Fireworks for a few years now. I also recently started connecting with some like minded people on Twitter and landed myself on fireworksinterviews.com as a result.  Head over to my interview page and find out a bit more about Fireworks and the people that advocate it!
4 tags
Heavy Chef Interview
I recently had a chat to the clever folks over at Heavy Chef about Hand Crafted CSS, the South African CSS job market, my heroes in the industry and my business. Read the whole QnA over here
3 tags
Subtle Patterns →
One of my favorite go to resources as a designer. Quality freebies, updated regularly.
5 tags
Introducing Awesomeness - BoxRockit
There is a new kid on the block and I believe that this startup is going to take off like a Rocket! BoxRockit, still a very young startup, is the answer to selling digital products online, easily. Sell anything digital like eBooks, videos, digital art, photography, fonts, software using one channel (Twitter) to engage, inform, share, market and sell… Quickly, easily, cheaply. I really...
1 tag
"Creativity to me is the process of creation fueled by inspiration, guided by..."
– Paul Weingartz Someone asked me today to define creativity. Staying true to my analytical nature I came up with the somewhat pessimistic quote above.
1 tag
"Can't sell enough of what you're trying to sell? Then you've got to shutdown and..."
– Spencer Fry
3 tags
"Solid state hard drives fail. A lot. And not just any fail. I'm talking..."
– Jeff Atwood
2 tags
Ideas of May
What a fitting title for a short brainfart. I know I'm over a month late and I'll probably be stabbed 23 times for it. If you don't get that joke then I suggest you put down that xbox controller and go watch some History Channel. I want to just Ask a quick question about startup ideas and being too late. I recently had a few cracking ideas and have found that most of the good...
2 tags
False Start
I found a very nice article on Adii's blog that hit home with me immediately. It discusses the equity distribution in a new startup. A topic that is often not handled correctly from the beginning of a new venture. This is usually because all logic gets lost somewhere in the romantic notions that you dream up for your new venture. This is something that I can definitely relate too and I just...
2 tags
"WordPress allows me to be agile in my quoting and the clients I decide to take..."
3 tags
What I'm good at, what I love.
I realised that my readership has gone up to 5 people now and if 3 is a crowd then 5 must be an audience, right? So I thought it's only fair that bring my audience up to scratch on who I am and what I do… Exactly. First and foremost I am a husband and soon to be father of a little boy. I run my own web services company that I only recently started after quitting a...
3 tags
"As a freelancer and individual business owner don't focus too much on main..."
– Paul Weingartz
3 tags
Identity Crisis - I or We?
A few days short of a month into staring up my solo career as an "X" I am finally faced with a dilemma worthy of some serious thought. Im hoping my two readers, yes two - it's gone up, can be of some assistance. There is a crossroads that every solo career comes to at one point or another. Some folks know it's coming and make a decision from the outset, some folks never...
4 tags
Business and Comfort
Im only a couple of months into this freelancing gig. The first few months, 9 to be exact, were written off a few weeks ago, but cant be completely discounted because some good did come out of that time and I was working for myself so it counts as freelancing right? The last few days have been awesome and hectic with a proposal going out almost every day! I have had enough confirmed projects...
3 tags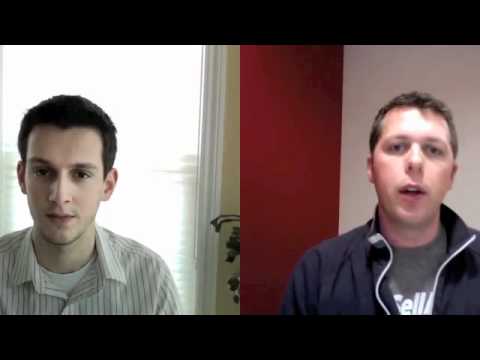 "If you have the skills to do client work, you have the skills to make your own..."
3 tags
Freelancing and Business Ideas - Week 1
So for the fear of boring my one potential reader to death I have decided to stop with the backdated posting from the last week and get with the times, plus its really draining having to recount the last week over and over again. So here I am, present time. So whats happened over the last week? I finally got that jolt of inspiration needed to name my company. It came in the form of a late night...
3 tags
Freelancing and Business Ideas - Day 1
In my previous post I outlined, very briefly, whats been going on for the last couple of months in Paulville. I am now on a complete solo flight from zero to hero and plan to chronicle my discoveries and decisions right here. Day by day. Old school. I really dont want to go into details about my previous "venture" since the guys are still carrying the torch are awesome and I wish them...
3 tags
Freelancing and Business Ideas - Bear with me
As some of you might know I quit my day-job some 9 months ago in search of the awesome freelancing utopia that so many people in my field enjoy. I spent these last 9 months building a business with some very talented people and was really having a good ol time! Cashflow was happening and clients were rolling in even though we only had word of mouth advertising going. Well to cut a potentially...
2 tags
2 tags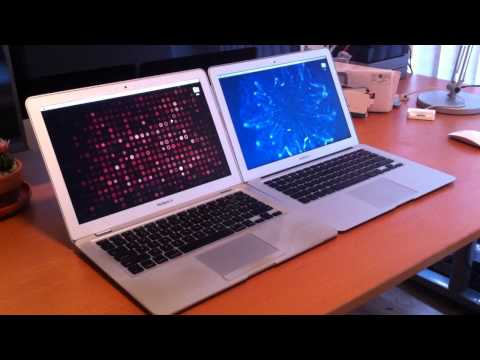 3 tags
3 tags
3 tags
"I decided to build my proposal-creation tool as an app built on top of WordPress"
– Sixrevisions.com I really enjoyed this quote, especially the mention of building web apps on top of WordPress. Something in that sentence excites me!
4 tags
4 tags
Dreamhost Promo Codes →
I have set up some Dreamhost referral codes that you guys can use to sign up for Hosting Accounts and get some free goodies. These codes can be shared with friends and can also be used over and over :) YAY for me! So far I have 3 promo codes that you can use and each unique code gives you something different for free: WEBAHOLIC_50 - This one will save you $50 on your first years hosting! ...
1 tag
iPhone Alarm Glitch Leaves Users Snoozing →
cameronmoll: Probably old news for many of you, but I found out only this morning that the glitch was a global thing and not just limited to our phones at home. I've been offline most of the past two days. For me it's been another subtle reminder of how dependent our lives have become on technology and what can happen when that technology fails, especially unknowingly. In our household, it's...
3 tags
"To say a grid is limiting is to say that language is limiting, or typography is..."
– Ellen Lupton (via inspirewell)
2 tags
34 Typographic Sins
A fresh new look at some seemingly forgotten principles of Typography. Every designer who is serious about typography should have this poster on their wall. Head over to Jim Godfrey Design to get your limited edition (only 200 posters available) poster or download the PDF for free from here.
4 tags
Death of a Webaholic
What the…? Some of you might have landed here having tried to visit my "old" site webaholic.co.za. Well calm yourself because this is still the same site, just with a different name and design. I have always marketed myself online as "Webaholic" but since I have joined forces with 2 other talented people, we will be working together under a completely new banner, soon...
1 tag
2 tags
"Surrender too much power to a client and you'll be in the position of a..."
– By Dmitry Belitsky
1 tag
David Perel's take on being inspired →
davidperel: Last night I got the chance to go and watch the Facebook movie. It was brill, the script was definitely a highlight and the acting was unexpectedly top notch. I won't give anything away though and this isn't a review, just know that you must go watch it. The screening was organised by a tech…
1 tag
2 tags
How many times have we heard this one? Right?
clientsfromhell: "I want to create a rival to Twitter. So I want it exactly the same except where it says What's Happening? I want it to say How are you feeling?"
1 tag
Anonymous asked: I am looking to get a quote for a custom redesign of my website by making use of the Optimize theme from Woothemes0
2 tags
The 'Perfect' layout →
davidperel: I love this kind of layout theory. Seriously, I can't get enough of the stuff. Just recently I bought two new books on it, 'Decoding Design' and 'Universal Principals of Design'. Both rad. This link focuses on page layout and the Golden Rule.
2 tags
Anonymous asked: Hello,

We would like to start a blog about video games, and we want to modify one of Obox themes to meet our needs.

The theme is Left Handed
Our Modifications
1- Article Tags Icons
2- Category and sub-cateory ajax menu with icons
3- Make the Calendar for upcoming events
4-We need a login area preferably as ajax drop 5-5-5- down...
Anonymous asked: Hi!

Found you on obox's website. Can you customize a posterous theme for us? We just want a simple blog that matches our current site: msawealth.com

Thanks,

Sam Magdalein
(904) 887-2202
jmob asked: Hello, I need a quote. I love tumblr and I love the splatter theme. However, I need something a little more. Basically, I want this websight with the spaltter theme:

http://hicksdesign.co.uk/#1

Obviously, the blog portion would remain untouched for the most part but, I love the layout and the sliding jquery thing on the left.

I am a composer for...
3 tags
Showcase - The Secret Ingredient →
Our latest tasty offering. XHTML, Wordpress, Design & Key Photography. Check it out on the "WooThemes Showcase"
1 tag
1 tag
adamqureshi asked: can you pimp out my tumblr theme ? i have a logo how much would it be ?
4 tags
Showcase - Rust & Vrede →
This was definitely one of my favorite projects to date. Working in a stunning location to do photography and site planning and getting loads of world class wine and food to wash it all down! As far as clients go, this is the best I've had so far!
3 tags
"Pythagoras said that nature is number and if you apply that to data, at the end..."
– Brendan Dawes, Creative Director at Magnetic North.
1 tag
Webaholic & Obox
Webaholic has recently had the good fortune of being listed on the Obox site as one of their preferred theme modifiers. Obox is, as you all know, a very well established WordPress Premium Themes company that not only specialize in WordPress Theme Development but also Tumblr themes for your Tumblog. Purchasing Premium Themes and having them customized is a very cost effective way of getting a...